Funny this hasn't been reported on the beeb???
The lovely wibbly wobbly old lady
Reposted from the Guardian
This protest is trending on twitter, but surprise, surprise no mention of it on BBC!
There are approximately 200 police for 60 protesters! (love the strategic placement of the raw compost bin :-))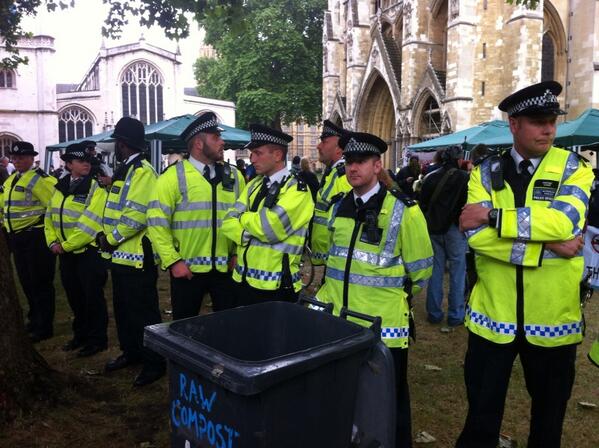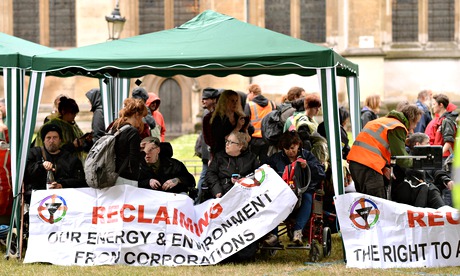 Demonstrators have set up a camp in the grounds of Westminster Abbey to protest against cuts to financial support for disabled people.
Members of disabled people against the cuts (Dpac) pitched tents and said they intended to occupy the green outside the doors of one of Westminster's most recognisable landmarks until 22 July. The protest is reminiscent of the occupation that sprang up at St Paul's Cathedral in 2011.
The Dean of Westminster is expected to negotiate with the…
View original post 462 more words